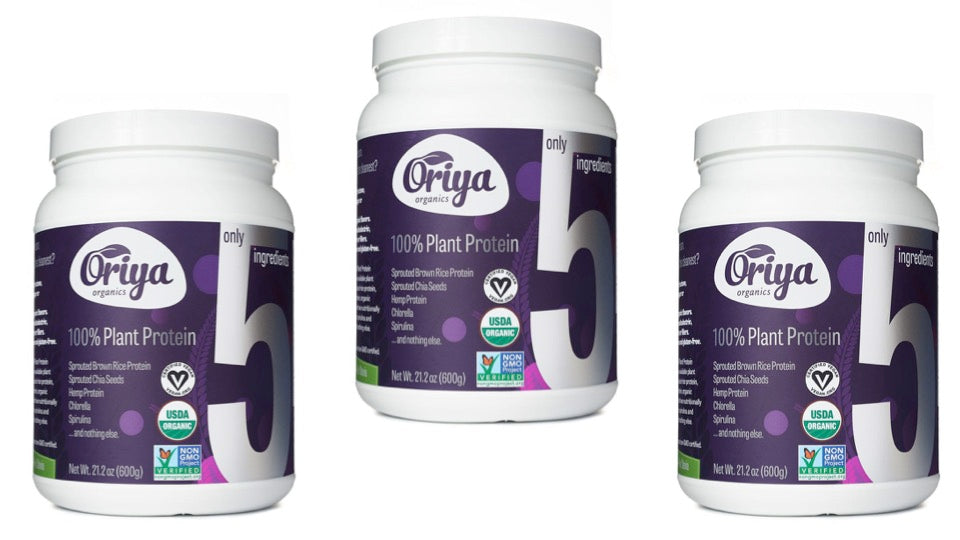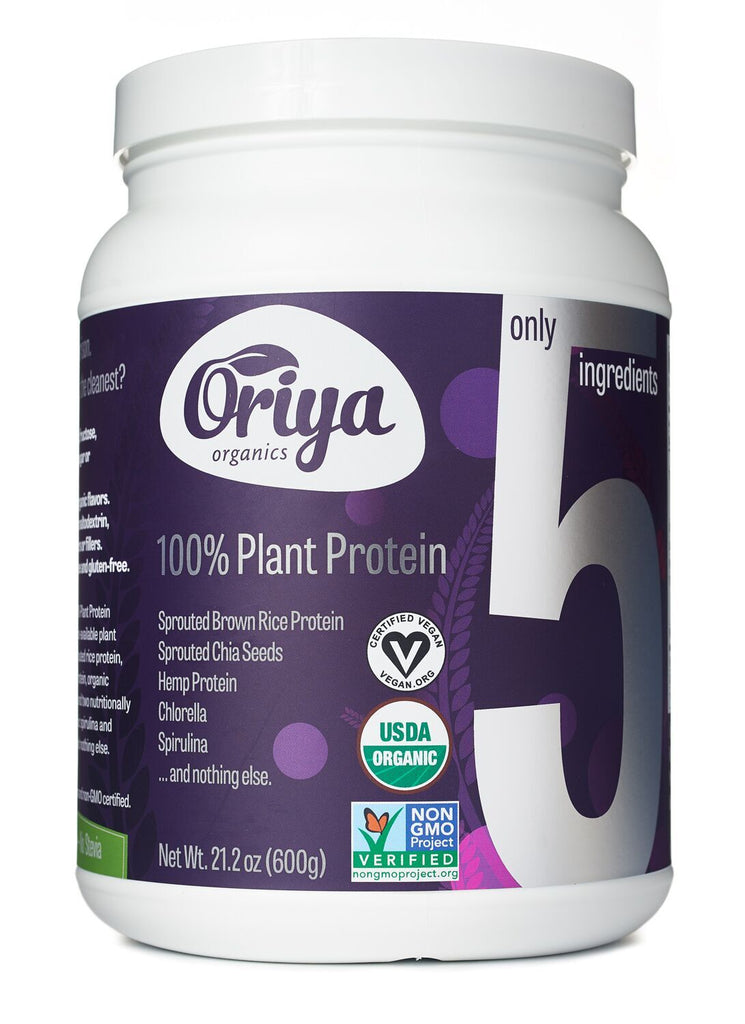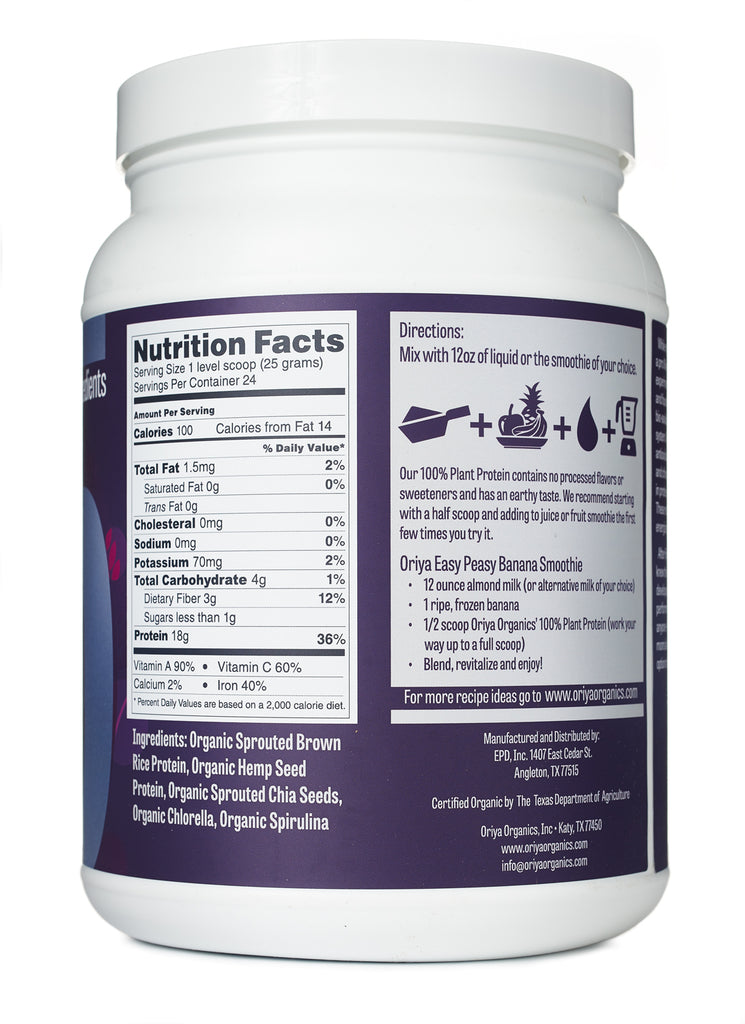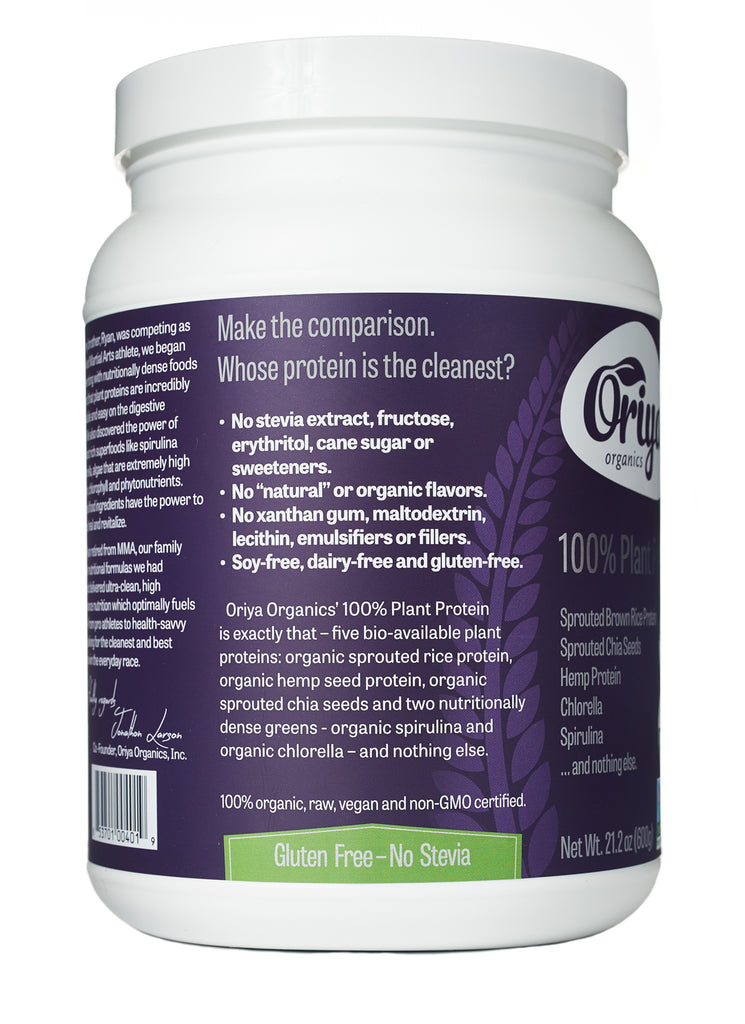 $100.78
$125.97
100% Plant Protein - No Stevia or Flavors - (3 Pack)
Organic, plant-based protein powder
18 grams of protein per serving
Full amino-acid profile
Raw, organic, whole-food formula
Superfood rich – spirulina, chlorella, hemp and chia seeds
No flavors, sweeteners, gums or fillers
Oriya Organics' 100% Plant Protein is exactly that – five bio-available plant proteins: organic sprouted rice protein, organic hemp seed protein, organic sprouted chia seeds and two nutritionally dense greens - organic spirulina and organic chlorella – and nothing else.
Make the comparison. Whose protein is the cleanest?
No stevia extract, fructose, erythitrol, cane sugar or sweeteners.
No artificial, "natural" or organic flavors.
No xantham gum, maltodextrin, lecithin, emulsifiers or fillers.
Soy- free, dairy free- and gluten-free.
Oriya Organics 100% Plant Protein - Easy on your mind, good for your body:
Full amino-acid profile
Organic, non-gmo verified and raw
Mineral, nutrient and antioxidant rich – nothing synthetic
No stevia or sweeteners
Get your greens, spirulina and chlorella rich
Omega-3's from the sprouted chia seed and hemp seeds
Works great in smoothies for post-workout or meal replacement
18 grams of protein per serving
Easy to digest
Whole-food, plant-based ingredients