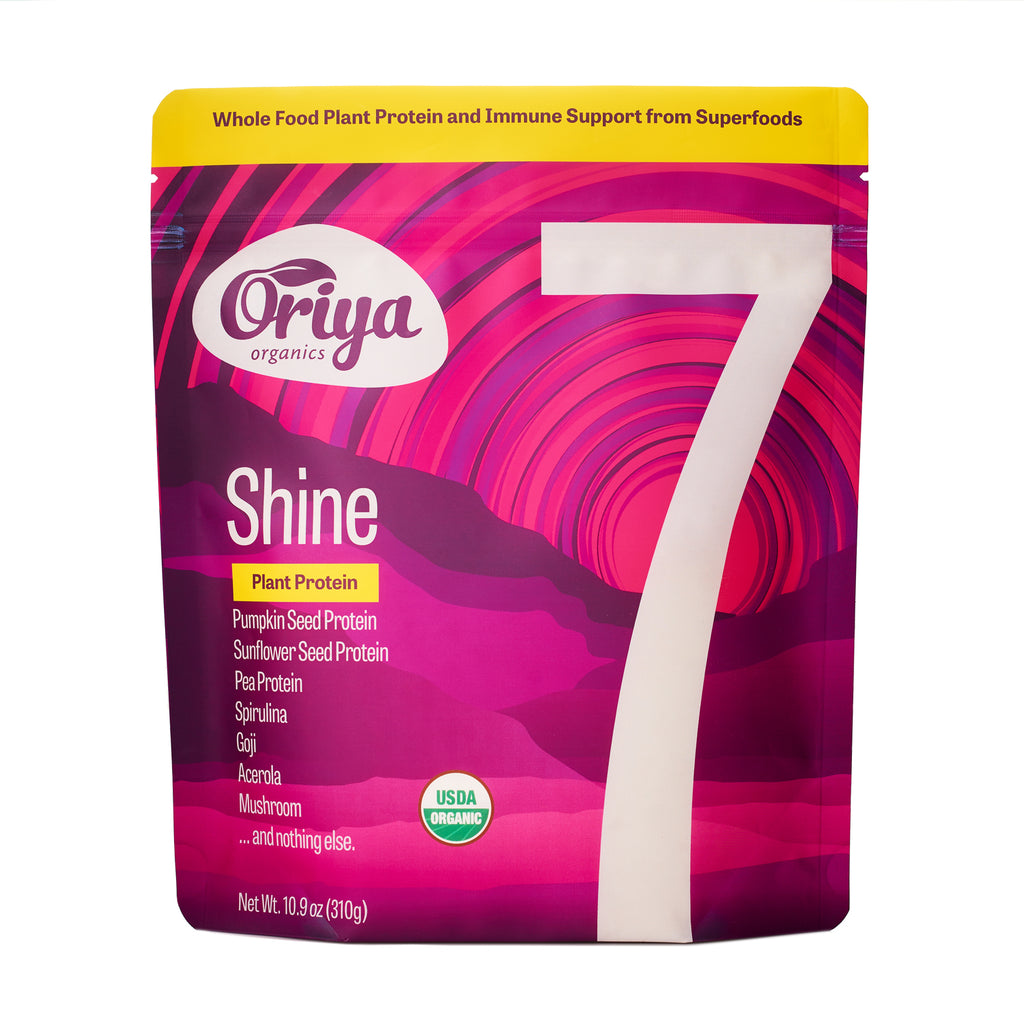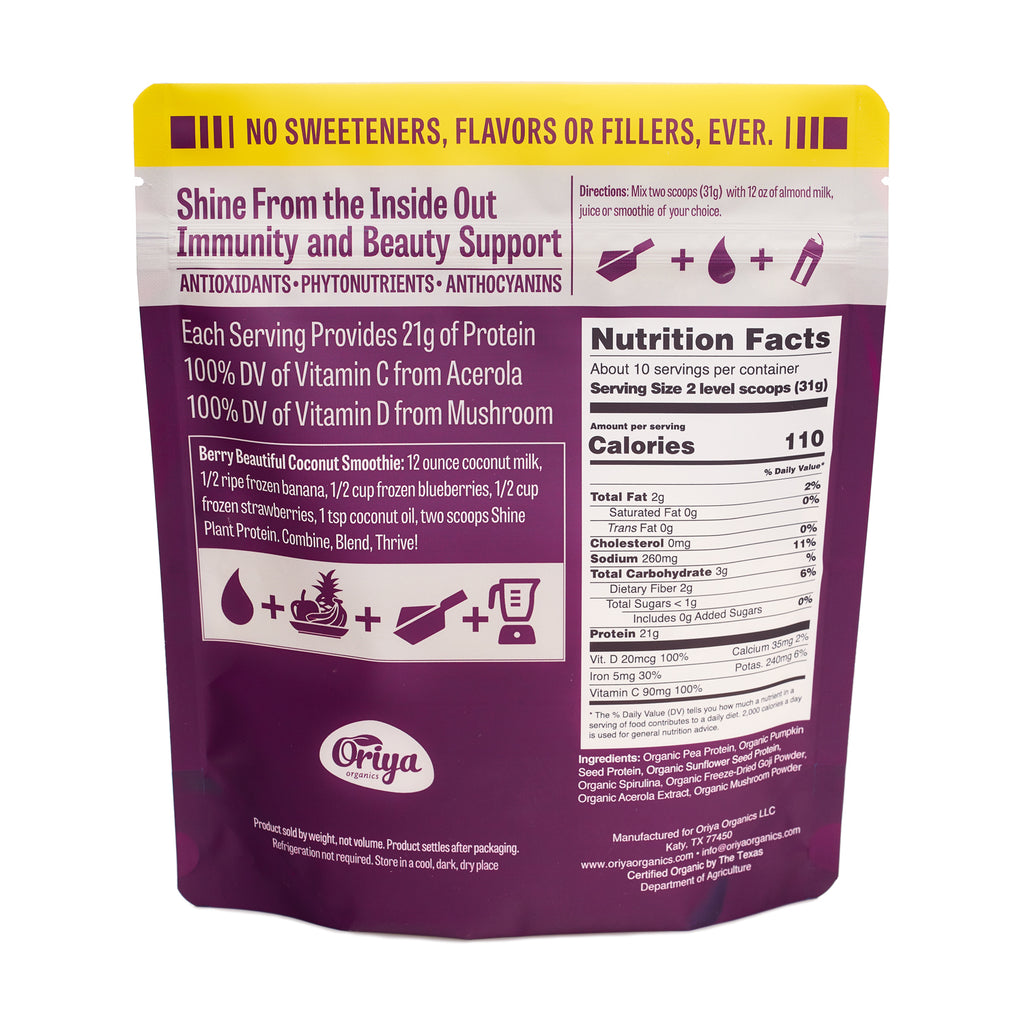 $24.99
$0.00
Shine Plant Protein Powder and Immunity Supplement
Whole food plant protein and immune support from superfoods
21 grams of organic, plant-based protein in every serving
Each serving provides 100% DV of Vitamin C from acerola and 100% DV of Vitamin D from mushrooms 
No sweeteners, flavors or fillers of any kind
Contains whole food vitamins, minerals, phytonutrients and antioxidants - no synthetic additives, artificial or "natural" flavors
Clean, nutty taste works great in smoothies
Oriya Organics' Shine Plant Protein is a clean, organic plant-based protein powder that is composed of real, whole food ingredients:
Organic Pea Protein
Organic Pumpkin Seed Protein
Organic Sunflower Seed Protein
Organic Spirulina
Organic Freeze-Dried Goji Powder
Organic Acerola Extract
Organic Mushroom Powder
...and nothing else. 
Shine from the inside out with immunity and beauty support!  Each serving provides:
21 grams of plant-based protein, derived from multiple sources to provide a full and balanced amino acid profile
100% DV of whole food Vitamin C from acerola
100% DV of whole food Vitamin D from mushrooms
Antioxidants - Phytonutrients - Anthocyanins
Our Shine Plant Protein contains no sweeteners of any kind and has a clean, nutty and delicious taste!  Directions: Mix two scoops (31g) with 12 oz of nut milk, juice or smoothie of your choice.
Berry Beautiful Coconut Smoothie: 12 ounce coconut milk, 1/2 ripe, frozen banana, 1/2 cup frozen blueberries, 1/2 cup frozen strawberries, 1 tsp coconut oil, two scoops Oriya Organics' Shine Plant Protein.  Combine, blend, thrive!