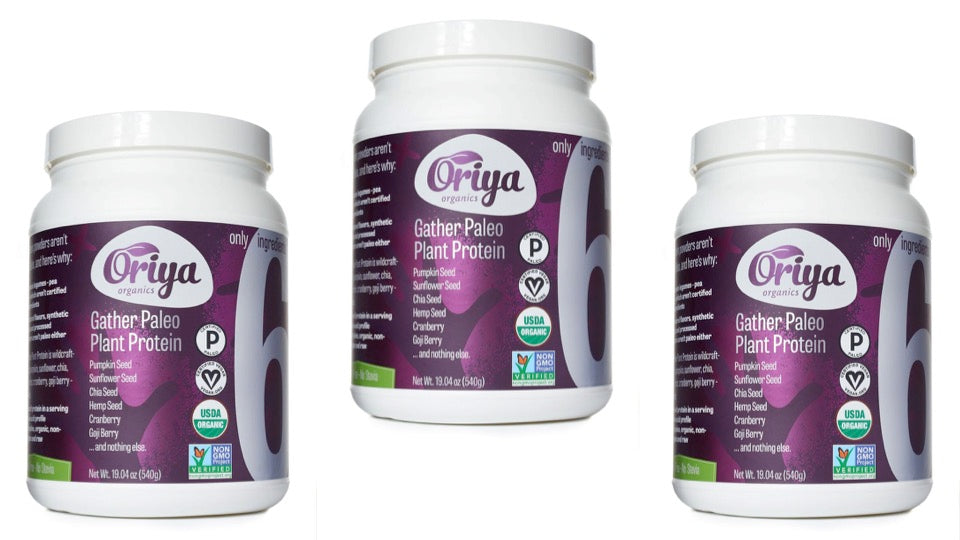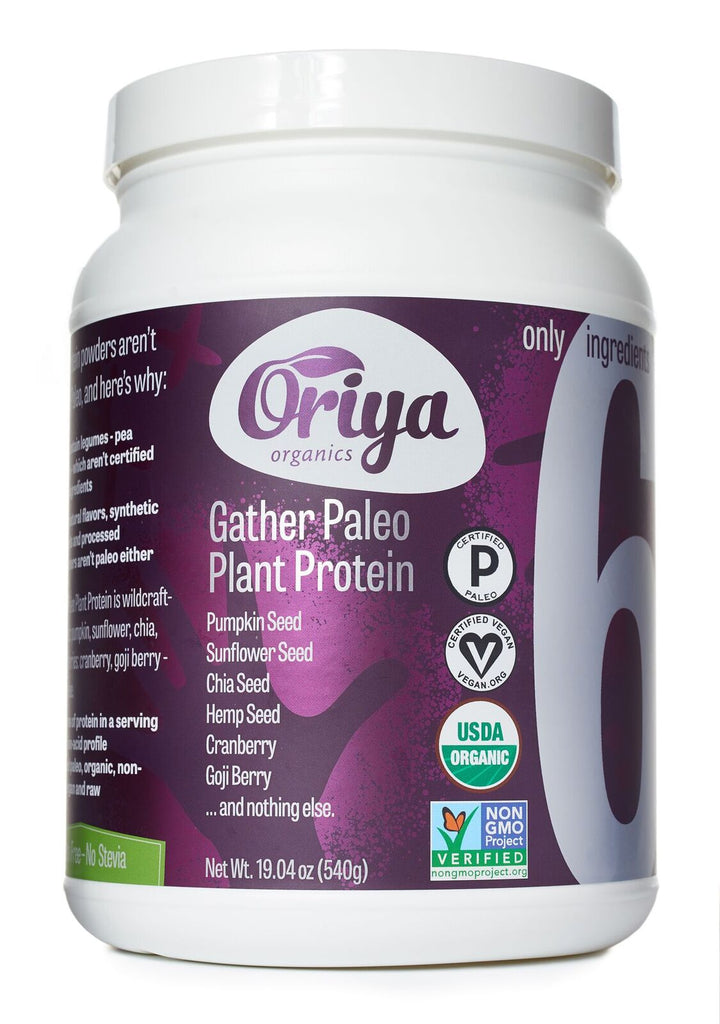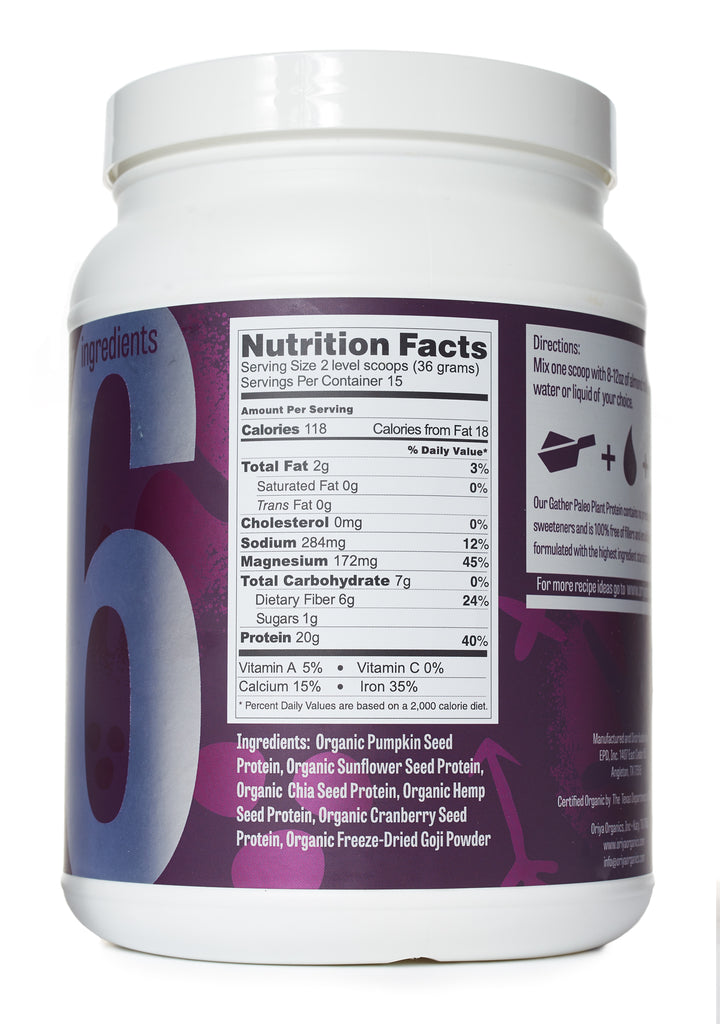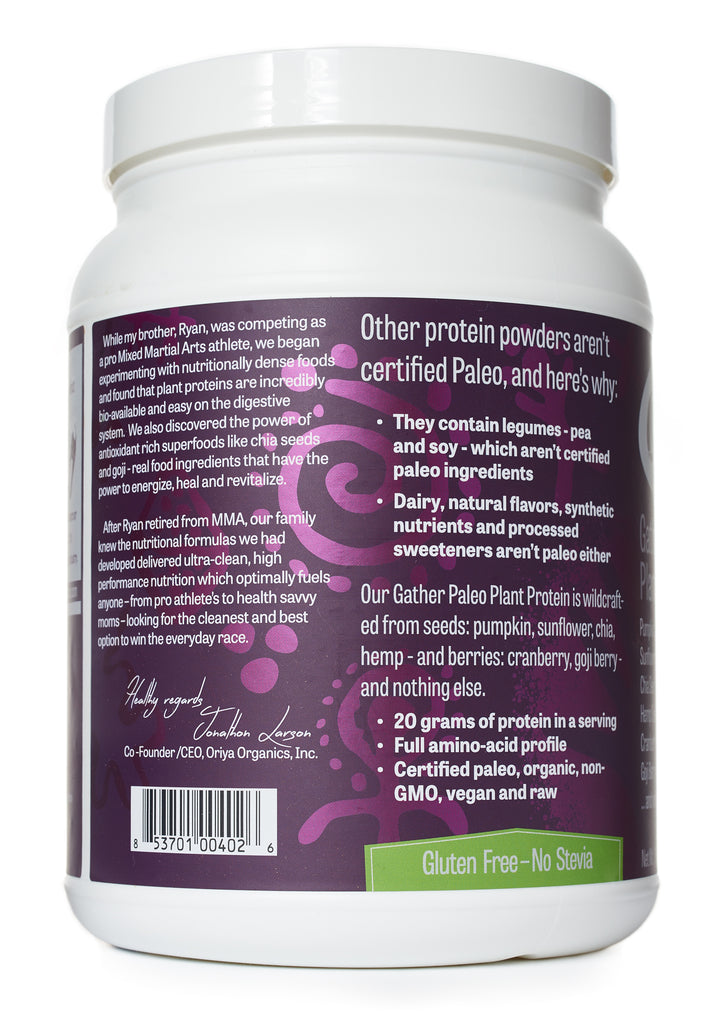 $100.78
$125.97
Gather Paleo Plant Protein - Unsweetened and Unflavored (3 Pack)
Paleo AND Vegan protein powder

Dairy-free and grain-free

20 grams of protein per serving

Raw, organic, whole food formula

Cold-pressed seeds and berries 

No flavors, sweeteners, gums or fillers
Oriya Organics' Gather Paleo Plant Protein is wildcrafted from seeds: pumpkin, sunflower, chia, hemp - and berries: cranberry, goji berry - and nothing else.
Other protein powders aren't Paleo, and here's why:
They contain legumes - pea and soy - which aren't certified paleo ingredients.
Dairy, natural flavors, synthetic nutrients, and processed sweeteners aren't paleo either.
Oriya Organics Gather Paleo Plant Protein - Easy on your mind, good for your body:
Full amino-acid profile
No processed animal powders
Cold-pressed and raw
Mineral, nutrient and antioxidant rich – nothing synthetic
No stevia or sweeteners
Gluten-free, soy-free, dairy-free
Works great in smoothies for post-workout or meal replacement
20 grams of protein per serving
Easy to digest
Whole-food, plant-based ingredients